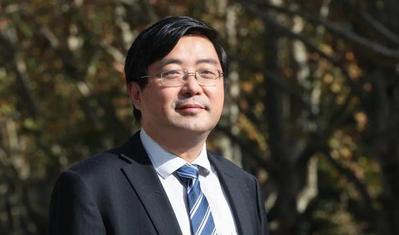 Prof. Gao Xiang

Zhejiang University was founded in 1897, being famous for its science and technology achievements and industrial cooperation. Zhejiang University possess extensive and comprehensive influence on science innovation and engineering inventions of China.
The College of Energy Engineering at Zhejiang University was originally founded in May, 1978, formerly known as the Department of Thermophysics Engineering. The College of Energy Engineering consists of five institutes--- of Thermal Power Engineering, Institute of Process Equipment, Institute of Refrigeration and Cryogenics, Institute of Power Machinery and Vehicular Engineering, and Institute of Thermal Science and Power System.
In recent years, the College of Energy Engineering has established cooperation in the forefront of research and educational exchanging with many famous international universities and research institutes. Many programs have been established with international universities such+2project with UIUC, 3+2project and dual-master program with KTH, 3+2project with École Polytechnique etc. Furthermore, there are about 8-10 student groups every year taking part in short-term visit to famous universities in Sweden, USA, Japan, Singapore etc. There are hundreds of students from our college taking part in these programs and having international exchanges.
More and more international students choose our college to have their further studies. There are up to 100 international students from Sweden, Finland, Norway, Singapore, Malaysia, Thailand, Pakistan... who have come to our college for short-term exchanges, long-term study or to achieve degrees. They had a memorable experience and made many good friends here. Our college receives good feedbacks from those international students.
Our college will further develop strategic partnerships and cooperations with international universities and research institutes and take full advantages to explore new innovated pattern of international collaboration. I sincerely hope that more and more international students can choose the College of Energy Engineering, ZJU to have their further study! We have always been well prepared to welcome international friends all over the world!
Welcome to China! Welcome to the College of Energy Engineering, ZJU!